Padua is just about 100 km far from Campsite.
This fascinating city is the capital of the painting of 14th century and offers different kind of attractions:
Cappella degli Scrovegni is one of the biggest masterpieces of italian and european Art. In the Chapel you can admire "Story of the Virgin and Christ" and the "Universal Judgment", which have been painted between 1303 and 1305 by Giotto. The Visit has to be booked online

Basilica di Sant'Antonio is the most popular destination of pilgrimage in Veneto. Saint Antonio has been lying here since almost 8 centuries. The equestrian Statue of Gattamelata, made by Donatello, keeps guarding the beautiful façade of the Basilica

Prato della Valle is the biggest square in Padua, but also in Italy and one of the biggest in Europe. It is characterized by the elliptical central island, called "Memmia Island" which is surrounded by a channel and two rings of fascinating Statues

Caffe' Pedrocchi is the historical café of the city. During the 19th century intellectuals use to meet here and discuss about litherature, art and politic. Actually it hosts a small collection of Egyptian antiquities on the second floor

Palazzo del Bo is the historical seat of the University of Padua from 1539

Botanical Garden was promoted by the Rebublic of Venice, to coltivate medical plants. it has been ernriched by plants coming mostly from those countries where the Republic of Venice had possessions or business relations
CITTADELLA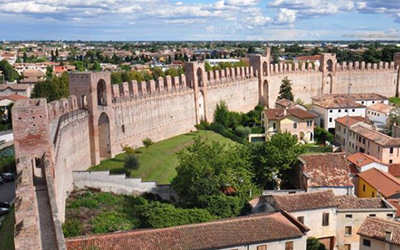 It is a splendid medieval city. The city wall is one of the few surviving examples of defence-system in Europe preserving a completely walkable defensive wall.
ARQUA' PETRARCA
The atmosphere in Aquà Petrarca is something magic, surrounded by the green hills of the Colli Euganei. The village remained the same through the centuries. The main sightseeings are the house of poet Francesco Petrarca and its tomb-monument.
GARDEN OF VALSANZIBIO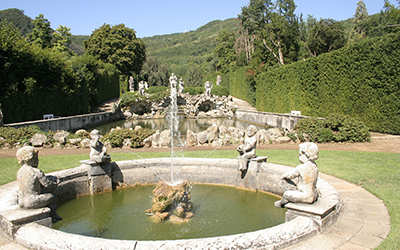 It's a monumental garden which architecture is based on christian symbolism and expressed in Baroque style, mixing impressive statues in Istrian stone, architectures, brooks, waterfalls, fontains, small lakes, water features, fish ponds, centuries-old trees and shrubs.
MONTAGNANA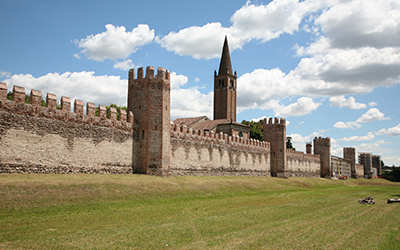 Surrounded by an entirely preserved, 2 km long city wall, decorated by 24 towers, the village is very evocative, with colonnades, colorful houses and cobbled streets winding through squares, monuments and various shops.