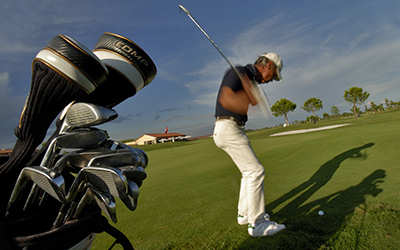 The golf club is a green oasis on the back of town, in the beautiful surroundings of the river Sile and the bordering Valle Drago Jesolo. 
A true icons on the international scene for minimotorbike, motard and kart lovers,the Pista Azzurra has also hosted many different events, from Festivalbar to international artists concerts, from Ferrarissimo to several motorcycle rallies.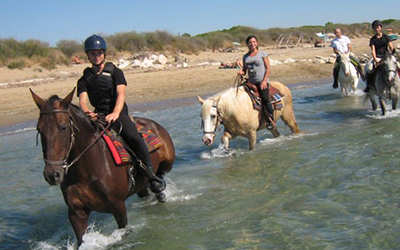 Rediscover the pinewood and the coast line of the surroundings from an unusual and exciting point of view.
SAILING AND SPORTS ON THE BEACH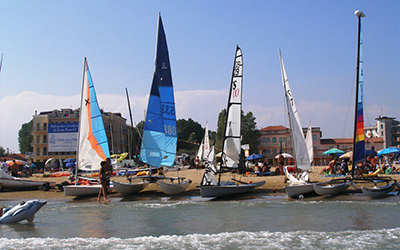 Sail Beach Jesolo Club offers you the chance to live an active holiday:Windsurf, Canoe, SuP, Swimming lessons, as well as Beach Volley, Yoga, Pilates, Beach Tennis, Nordic Walk And Kite.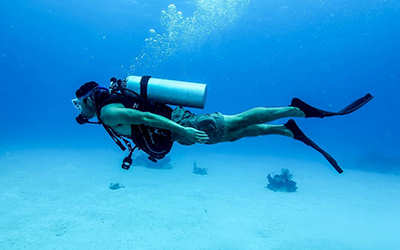 The diving centrer in the near district of Cortellazzo offers diving lesson for all ages and levels.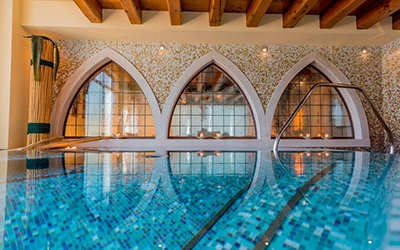 You can't miss an occasion to pamper yourself in a wonderful quiet and relaxing background, where you can recover health, beauty and wellness.
The lagoon borders of the district Grassabo', Dragojesolo, Lio Piccolo (in Cavallino) and of the Valle Vecchia in Caorle are perfects sites where you can observe the wide variety of fauna that inhabits our brackish surroundings.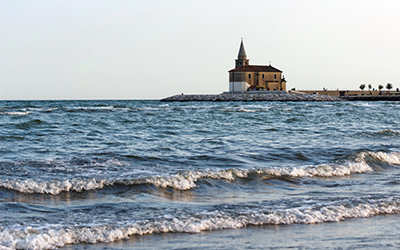 This cozy village is worth a visit, with its picturesque old town and the small Church of the Virgin Mary built directly on the Adriatic Sea.
It's the famous water park in Jesolo and the biggest water theme park of Italy, with its very high slides, walls to climb, bungee jumping, and big pools with billow.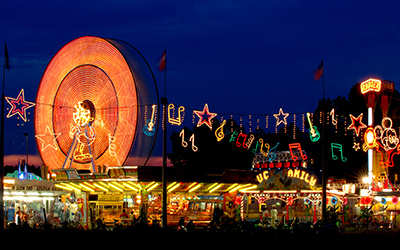 ("Luna Park") Going around in Jesolo during the summer nights you can find a lot of lively funfairs. The biggest and most important is the one you find in the zone behind Piazza Brescia. Its name is New Jesolandia and a free shuttle bus serves from the bus station to there.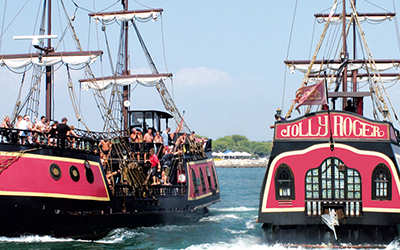 In the summertime, the captain and crew of the pirate galleon Jolly Roger call on the beaches of Jesolo Lido to recruit new pirate mates to add to the crew.