Reaching Venice and the other islands of the lagoon by public transports is very easy. Unforgettable excursions can be organized by bus and vaporetto (the local ferry-boat), avoiding the stress of moving your own car.
Combined Ticket Bus & Boat
There are 3 type of combined tickets "Bus + Boat":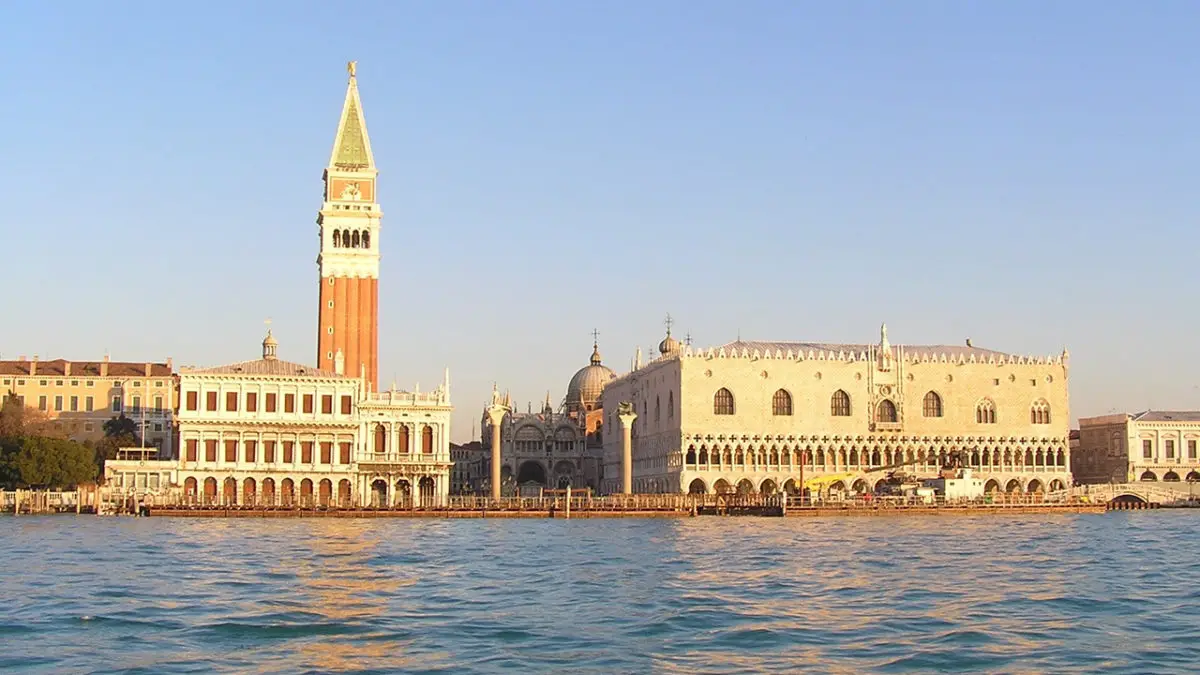 The Bus 2 takes you from the campsite to the bus station. From there by Bus 5 you can reach Punta Sabbioni and catch the ferry boat. In half an hour across the evocative lagoon, the ferry reaches Piazza San Marco, St. Mark Square, and it is possible to reach all destinations on ACTV routes.
You can drive up to Punta Sabbioni, and leave your car in one of the many paying car park and catch the ferry.
There are also guided tours and excursions organized by private boat companies that can be booked at the campsite's Reception.
Sightseeing: St. Mark, Rialto, Madonna della Salute, Jewish district, Scuola Grande San Rocco, Gran Teatro la Fenice
(guided tour)
The islands: Murano, S. Lazzaro of the Armenians (accessible only with guided tour), Lazzareto Nuovo, Burano-Mazzorbo, Torcello, S. Erasmo (guided tour available)
The island is well-known for the glassmaking. Here you can visit one of the famous foundries or the Museo del Vetro, (Glass Museum, open every day from 10:00 to 18:00).
Worth a visit is also the Dome St. Donato, which preserve inside a great mosaic of the Virgin Mary on a golden background.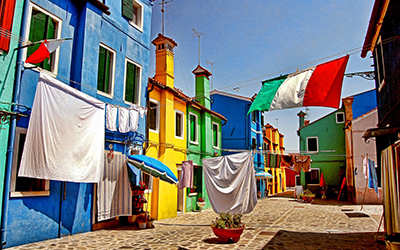 The island is famous worldwide for the colourful houses and the traditional art of the lace handwork.
The statue of Baldassarre Galuppi, called "il Buranello", looks at the square where there's also the church St. Martino, with its wonderful fresco of the Crucifixion by Gian Battista Tiepolo. There you find also the Lace-Museum (open tuesday-sunday, from 10:00 am to 6:00 pm).
You must taste the Bussolà, the traditional cookie, crispy on the outside and soft on the inside.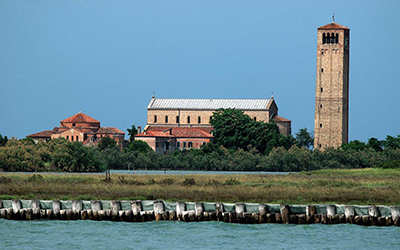 This island was the first settlement of the lagoon. Here you can visit the Cathedral St. Maria Assunta, built around the X century, which present a great mosaic of the Last Judgement in byzantine style.
The Church Santa Fosca, there nearby, dates back to the XII century and its greek-cross ground plot is a clear example of byzantine influence on the venetian architecture.
On the main square of Torcello you can see the "Attila's Throne", a big stone seat maybe reserved to the magistrates who administered justice.
The "Devil's Bridge" conserve the original architecture without parapet, traditional of all the bridge in Venice.