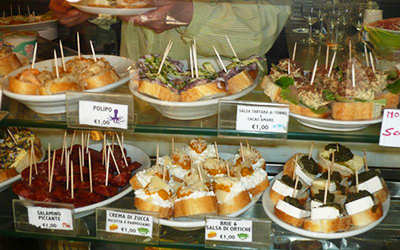 The bacari are small bars and taverns in which, during the "happy hour" (before dinner) it is possible to enjoy cicchetti with a glass of good wine or spritz (the typical orange alcoholic drink). The cicchetti are tasty appetizers made with local deliciousness: fish, meat, or vegetables.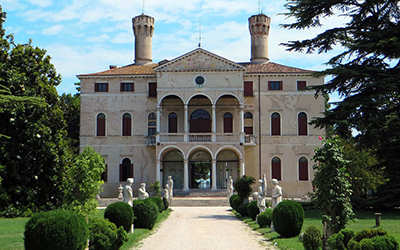 The magnificent renassaince building has been kept the same like it was during the period of Doges of the Republic of Venice, giving us the chance to see the original fortification. It's possible to book guided tours with wine tasting in the property's prestigious winery.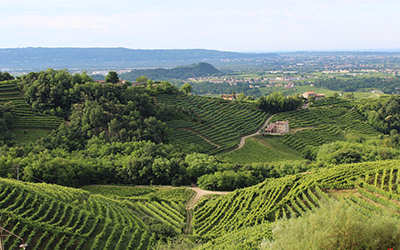 The old way that used to connect Conegliano to Valdobbiadene, across the homeland of the Prosecco (the famous sparkling white wine), between Venetian green hills dotted with wineries. The land is specially suitable for viticolture thanks to the terrain, the abundance of water and sheltered position.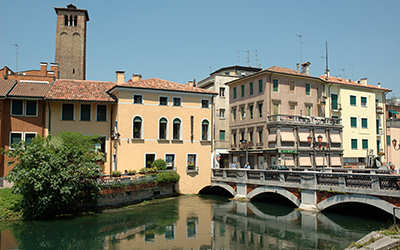 The area along the river Piave represent one of the most extended Doc zone of northern Italy ("Controlled designation of origin", equivalent on Protected Designation of Origin). This area presents various soils and microclimates that let be possible to produc a large variety of wines, very different between each other. The most singnificant are the Raboso and the Malanotte.
ROUTE OF THE WHITE ASPARAGUS OF CIMADOLMO IGP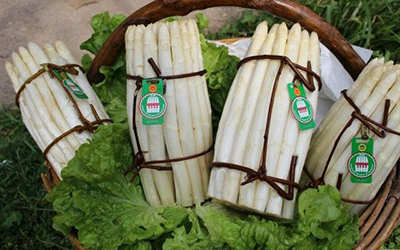 Between the stones of the River Piave and the old vineyards, the road twists and turns along the plantation of the white asparagus of Cimadolmo IGP (Protected Geographical Indication).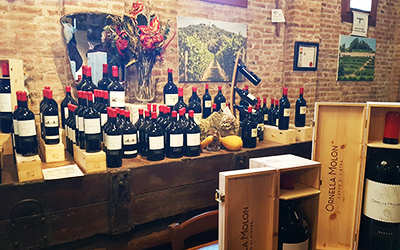 40 hectars of vineyards extended along the Piave valley, south-east from Treviso. A suitable area to produce high-quality wines, thanks to the terrain's features, that benefits the vicinity to the Adriatic Sea. A unique place, an ancient country house of the 17th century, once the prestigious residence of the Doge Giustiniani.
ROUTE OF THE RADICCHIO DI TREVISO AND VARIEGATO DI CASTELFRANCO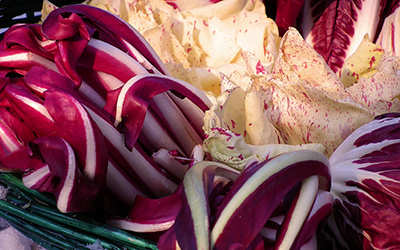 Venetian Villas, natural reserves, medieval castels, mills of the 16th century, hospitality, good quality of food produced and more are waiting for visitors on three enchanting itineraries that pass through the zone where the delicious red radicchio and the "variegato" are produced.