A few kilometers from Venice, Treviso is an extraordinary combination of fascinating landscapes, art, history, natural beauty, hospitality and good food.
La Loggia dei Cavalieri: of the 13th century, is a fascinating room with open walls decorated with frescos, the meeting place for symposia, conversations and games for the nobility, the "Cavalieri"
The Ancient wall, called "le mura di Frà Giocondo": is almost 4 km long and is composed by elements from different ages: medieval (the gate Porta Altinia), of the 15th century (gate Scaligeri) and of the 16th, defensive elements build up to protect the city from the Chambray's army. Treviso represented the main city of the Republic of Venice on the mainland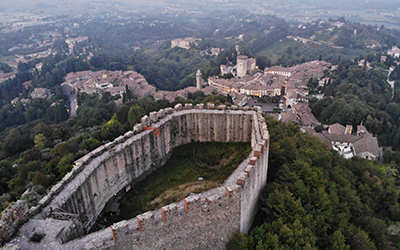 Called by Giosuè Carducci "the city with 100 horizons", it is one of the most fascinating old towns in Italy. It preserves its thousand-year old history secluded in its ancient defensive wall and its Rocca, the fortress of the 12th century.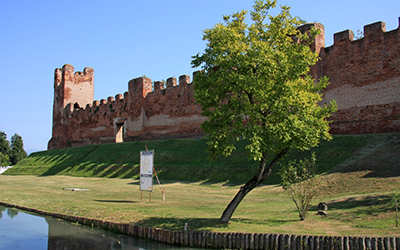 Located in a central position between Treviso, Padua and Vicenza, surrounded by the medieval defensive wall, is renowned as the native city of the great Italian painter Giorgione. Here you can visit his native house and the city Dome, that contains the altarpiece by the artist.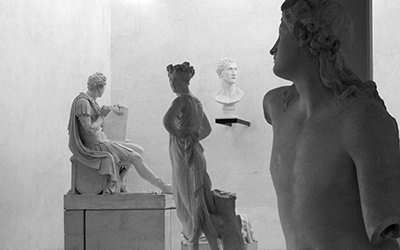 It is the native city of Antonio Canova, epitome of the neoclassical style, who left his wide heritage in his native home and in the Gipsoteca, the neighbouring museum that conteins the original models of the sculptures, the terracotta sketches, drawings and paintings.
VILLAS BY ANDREA PALLADIO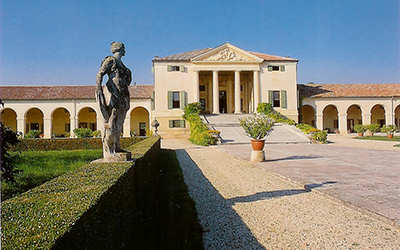 Villa Emo (around 1560) in Fanzolo and VIlla Barbaro in Maser, painted by P. Veronese and UNESCO-heritage. Villa Barbaro is still producing fine wines from its vineyard.